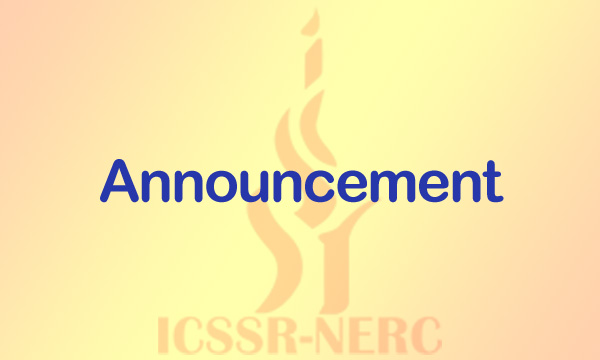 Notice
All articles for consideration of publication in our UGC CARE listed
Journal " Man and Society" should invariably be sent to the email ID:
icssrnercjournal@gmail.com. Articles sent to other email IDs will
not be considered for further processing. All article publication
related queries also need to be sent the above email ID or can be
reached out over phone on the number 0364-2950677.