Indian Council of Social Science Research
North Eastern Regional Centre
Prof. Massimo Warglien, an eminent Professor at the Ca Foscari University, Venezia, Italy and co-founder of the Centre for Environmental Humanities delivered the most insightful Lecture on "Living Artefacts" at the ICSSR-NERC...

Program Schedule Details report of the Program Live telecasted https://www.facebook.com/watch/?v=281342728054632&extid=WA-UNK-UNK-UNK-IOS_GK0T-GK1C&ref=sharing&mibextid=UVffzb E-Paper

The ICSSR-NERC Family celebrated and commemorated the 77th Independence Day with pomp and gaiety. The Honorary Director of the Centre, Professor Bhagirathi Panda hosted the National Flag with a sense of pride...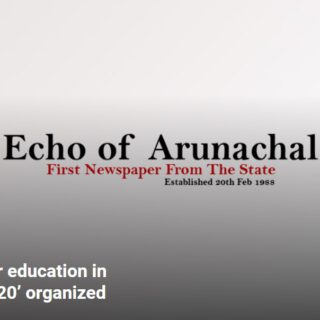 TEZU, Feb 11: A one-day ICSSR-sponsored national seminar on the theme "Higher Education in the context of National Education Policy (NEP), 2020" was held in Indira Gandhi Govt College, Tezu on Friday....